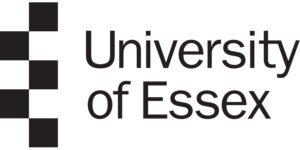 This is a degree for people working (or volunteering) with children or adolescents or with vulnerable or challenging adults.  It is taught at the Department of Psychosocial and Psychoanalysis Studies, a fast growing world-class centre for the study of unconscious and psychosocial processes affecting human behaviour at the University of Essex.  You can find full information on the course here.
Study for your degree is designed around full time work.  Funding may be available too – see below!
This is classed as a full time foundation degree even though attendance at University is only a half day a week.  It is topped up by an on-line moodle course in Year 1, attendance at a Residential Group Relations Conference in Spring Term Year 2, and Work-Based Learning throughout.
Taken over two years with a top up third year to BA Honours accreditation, the course requires you to have a mentor at your place of work for regular meetings about what you are learning on the course and how it applies to your work.
The course is counted as full time because the University recognises the work the students do in their usual roles as an essential part of the learning.  Here is a link to the University coursefinder where you can find information about the structure along with other details:
https://www.essex.ac.uk/courses/ug00413/1/fda-therapeutic-communication-and-therapeutic-organisations
The teaching takes place on Thursday afternoons (with a few sessions on Thursday mornings in the spring term of the second year). There are no exams, assessment is by coursework throughout the year.  Details for funding and the application process are below.
Application process:
The application process is not via UCAS but direct to the University.  You can make an application by completing our Direct Application form, which you can find online here: www1.essex.ac.uk/direct. Below are some guidelines you will find useful when completing the application.
Please complete as much of the application form as you can.  We will also require a short personal statement and also a reference. Once your application has been reviewed we will contact you again with details of the next steps.
Course selection:
1.     Enter 'LX51' into the course code search field and hit the show course button.
2.     From the displayed results, select the correct option for the campus you wish to study at.
Funding for tuition fees:
Here is a link to the Government's Student Finance webpages where you can find information about applying for a tuition fee loan:  https://www.gov.uk/student-finance
You will need the following information to apply for a tuition fee loan:
UCAS University code: E70
Campus code: leave blank for Colchester
UCAS Course Code: LX51
UCAS Course Title: FdA Therapeutic Communication and Therapeutic Organisations
Year of entry: 2019
Month of entry: October
Degree you are applying for is a full time foundation degree.
I hope you find this information useful.  If you have any queries please do not hesitate to contact:
Dr Chris Nicholson PhD
Head of Department
Senior Lecturer
Department of Psychosocial and Psychoanalytic Studies
University of Essex
T +44 (0)1206 873075
M +44 (0) 7807390515
R 5A.205
E [email protected]