Date:
21 November 2007
Time:
9.30 to 12.30
Venue:
The Knowledge Centre, Park Campus, University of Northampton.
Cost:
£15 per person booked in advance by emailing

[email protected]

or calling 01733 844803 and leaving a voicemail message
Please note: The maximum number of delegates is 30. Booking is essential as we cannot guarantee a place on the day.
www.childrenwebmag.com is delighted to announce its first seminar on aspects of childhood in partnership with the University of Northampton.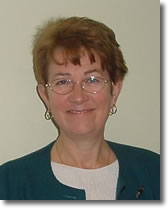 The morning will begin with a talk from Professor Denise (Denny) Hevey who is Professor of Early Years at the University of Northampton. Denny joined the School of Education at the University of Northampton in November 2005 as their first Professor of Early Years.
Her career started with a Ph.D. in Psychology from Southampton University followed by research into support services for families with young children. In 2001, Denny was appointed as Head of Policy in the newly established Early Years Directorate at Ofsted and was subsequently seconded to the DfES where she worked on the government response to the Bichard Inquiry leading to the Safeguarding Vulnerable Groups Act of 2006.
Professor Hevey has extensive experience of vocational and professional training and development, assessment, examination board operations and qualifications design across all levels from NVQ 2 to Honours Degree and Postgraduate programmes. She has particular knowledge of relevant legal and regulatory frameworks related to children's services from her work in Ofsted and in central government.
Denny has very kindly agreed to be the first of what we hope will be a series of distinguished knowledgeable and experienced keynote speakers who will share with us their views on aspects of childhood.
Following Professor Hevey's paper it is intended to have focused discussions on key topics in small groups to allow all participants to contribute.
Timetable for seminar
9:30
Registration and coffee
9:45
Introductions
9:50
Key Speaker: Professor Denise Hevey
10:40
Questions from floor
10:50
Break
11:10
Focused discussions in small groups
12:10
Key conclusions
12:30
Close